Switch Midlands Employability Courses
Event: Switch Midlands are excited to be delivering a free course for those 16 and over, who are planning their next steps into education or training.
With support from the experienced staff, the course covers a range of important personal skills that will help you gain confidence and covers topics such as:
Positive communication
Action planning
Decision making
CV writing
Interview techniques
Dates: Every Tuesday in September and October from the Mander Centre's Community Hub
How to apply: To take part and get ready for your next challenge, visit the Switch Midlands website or drop-in to the Mander Community Hub on Tuesdays in September and October. For more information, email using hello@switchmidlands.com
---
BBO Bridges Job Fair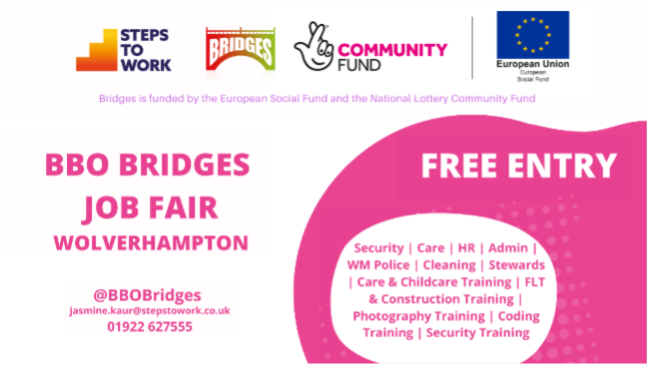 Event: Free Jobs Fair, with a wide range of employers, training providers and support services in attendance on the day.
Venue: Mander Centre, Ground Floor, Wolverhampton, WV1 3NH
Date: Tuesday 11th October
Time: 10am to 2pm
How to register: No registration required. For further information please email - Events Planner: jasmine.kaur@stepstowork.co.uk or call 01922 627555
---
Sian Computers Pre-Apprentice Programme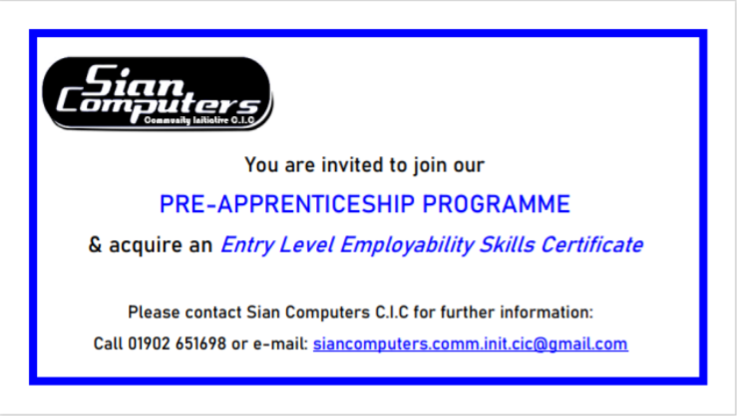 Event: Pre-Apprentice Programme for 16-24 year olds, not in education, employment or training. Gain an entry level Employability Skills Certificate, improve your vocational skills, and gain practical work-based training in a range of sectors including:

Food And Hospitality
Healthcare
Hair And Beauty
Retailing
Events Management
Venue:
Sian Computers, 16 Broadway, Collingwood Road, Bushbury, WV10 8EB
Date:
Ongoing – 5-week programme.
How to register:
No registration required. For further information please email - Events Planner:
jasmine.kaur@stepstowork.co.uk
or call
01922 627555
---
Fork Lift Truck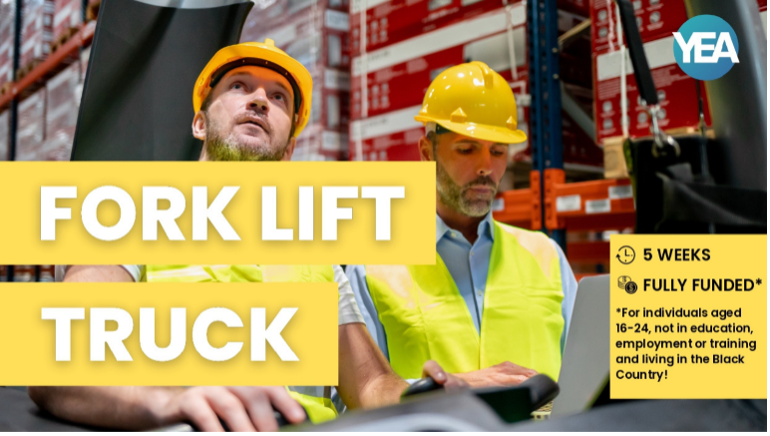 Event: This programme fully prepares you for working in Industry, getting qualified as an FLT driver and getting your nationally recognised FLT license. Fully funded for individuals aged 16-24, not in education, employment or training and living in the Black Country!
Course length: 5 weeks
For more information: www.thetraininginitiative.com/
How to apply: Call: 01827 216171 | Email: yea@thetraininginitiative.co.uk
---
Construction Skills Academy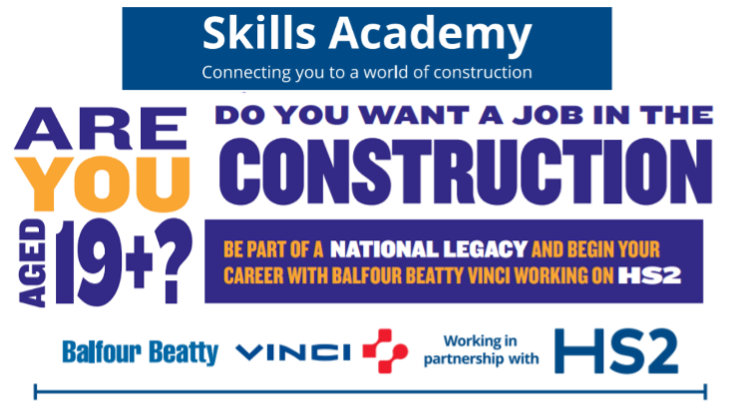 Event: Take part in a FREE training programme at our BBV Skills Academy where you will receive specialist training to equip you with the skills, knowledge and qualifications leading to employment – guaranteed interview.
Date: Regular courses throughout 2022
Venue: BBV Skills Academy, Bordesley Green Campus
Additional Information: Contact the National Careers Service for more information and registration: jcpncsreferrals@prospects.co.uk
---
Nature Works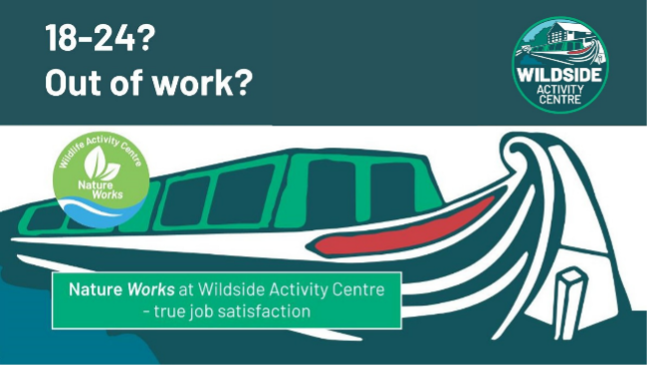 Event: An exciting new project at Wildside Activity Centre building on the strengths of our longstanding conservation volunteer programme. Nature works will be the ideal way for anyone aged 18-24 and interested in conservation to make their contribution to the local environment whilst learning valuable skills which will help them in their pursuit of employment. During the 12 weeks of the course there will be a firm focus on developing those employability skills most important to finding work.
Start Date: Ongoing
Program Length: 12 Weeks.
Additional Information: Find out more here.
How to Apply: Call: Andy Coulter on 01902 754612 for an informal chat, or email andy@wildsideac.co.uk
---
Young Business Matters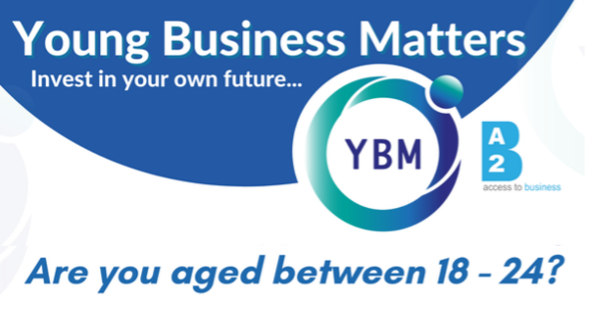 Event: Young Business Matters is for your Self-employment needs. Delivering workshops and one-to-one sessions to help guide you into the world of being your own boss.
Start Date: Ongoing
How to Apply: info@youngbusinessmatters.co.uk - 01902 422421
---
SIA Security Courses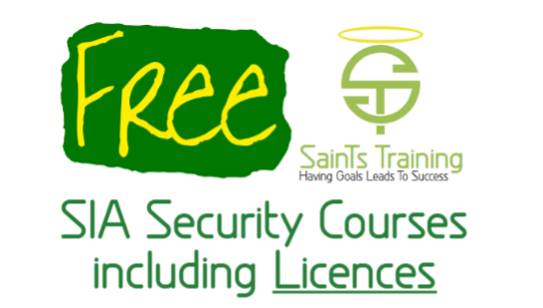 Event: Free SIA Security Courses including Licences. You must be aged 18 to 29, unemployed and live in Wolverhampton or Walsall.
Start Date: Ongoing
Additional Information: Find out More [www.saintstraining.co.uk]
How to Apply: info@saintstraining.co.uk - Call us on 01902 710670 or text 07877 245843 for a call back.
---
Free Coding Bootcamp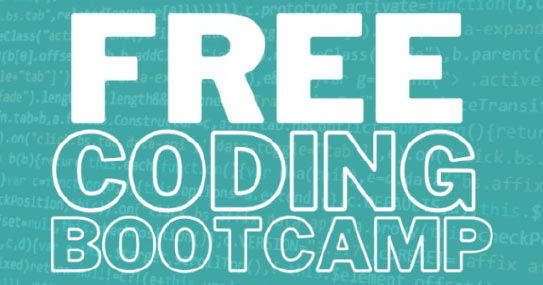 Event: Learn the fundamentals of Game and App Development. 3-day workshop for unemployed 18-24 year old's in Wolverhampton.
Date: Ongoing
Venue: Pendeford Business Park, Wolverhampton
Additional information: Please visit schoolofcodinguk.com
How to Apply: To book or enquire please contact us on: 01902 509 209 or info@schoolofcoding.co.uk
---
Community Automotive Skills Enterprise (CASE)
Event: The CASE programme is a free programme designed to help youngsters wanting a career in the automotive industry as a Windscreen Technician.
Date: Ongoing
How to apply: Phone: 0333 006 4312 or email: caseskills6@gmail.com.
---
Training from Topps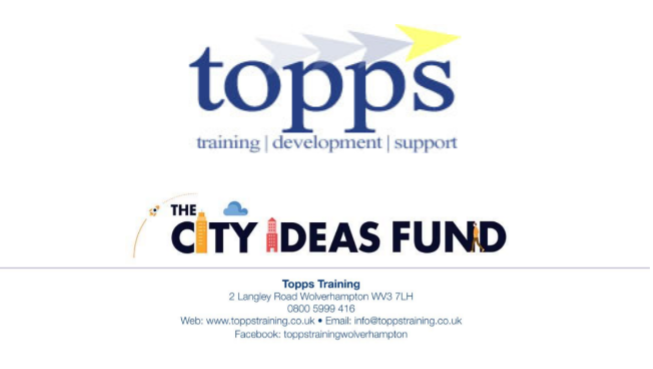 Event: Topps are offering free training to 18-24 year old's living in Wolverhampton and not in employment, training or education. Courses include:

Level 1 Introduction to Mentoring
Level 1 Introduction to Mental Health Awareness
Venue:
Topps Training, 2 Langley Road, Wolverhampton, WV3 7LH
Days:
Various dates available.
Time:
10am to 3pm
How to register:
Email:
elenedwards@topps.org.uk
| Telephone: 0800 5999 416 or 07814 807839
---
Fit for Futures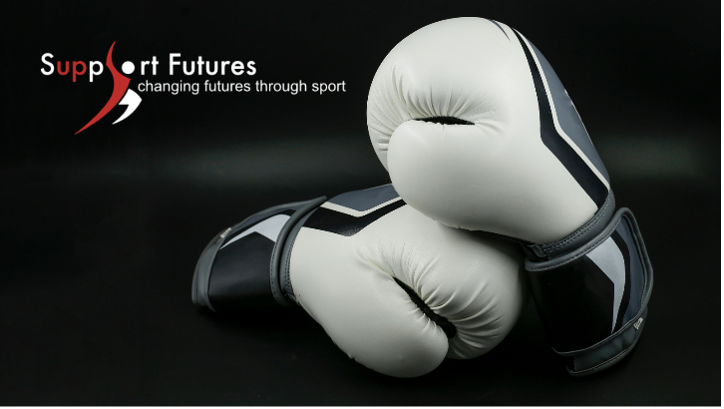 Event: Fit for Futures programme are free mental and physical health coaching programmes from support Futures.
Venue: The Way Youth Zone, School Street, Wolverhampton, WV3 0NR
Days: Every Tuesday, 13th September – 6th December
Time: 12pm to 1:30pm
How to register: Telephone: 07802 479276
---
Employment Information Workshops
Event: If you are aged 18-24 or just looking for some extra support with applying for a role at City of Wolverhampton Council, we're here to support you. Free 2-hour workshops taking place each month.
Date: Monthly – next dates:
Thursday 8th September 11am - 1pm
Tuesday 4th October 11am - 1pm
Wednesday 2nd November 11am - 1pm
Venue: Civic Centre, St. Peter's Square, Wolverhampton, WV1 1SH
Register
---
Wolves at Work 18-24 Drop-in sessions
Young people are finding jobs with the help of the friendly Wolves At Work 18-24 team. Drop-in and chat to them and receive a free bus travel card for one day's travel!
VIEW DATES AND TIMES OF DROP-IN SESSIONS
---
Smart Stitches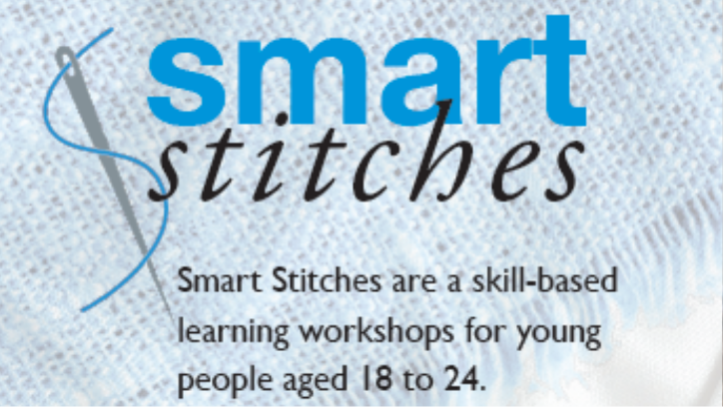 Event: Smart Stitches are skill-based learning workshops for young people aged 18 to 24. The focus is on having fun and learning new skills. We offer fashion design – including sketching, designing, Venue: Smart Stitches, 40 - 52 High Street, (Next door to Juicy Fruits), Wednesfield, WV11 1SZ
Days:
September: Wednesday 14th, Saturday 17th, Wed 21st, Sat 24th
October: Saturday 8th, Wednesday 14th, Friday 14th, Wednesday 19th, Friday 21st, and Saturday 22nd
Time: 11am to 3pm
How to register: Email: hello@smartstitches.co.uk or phone Linda on 01902 256060
---
Train to be a Lifeguard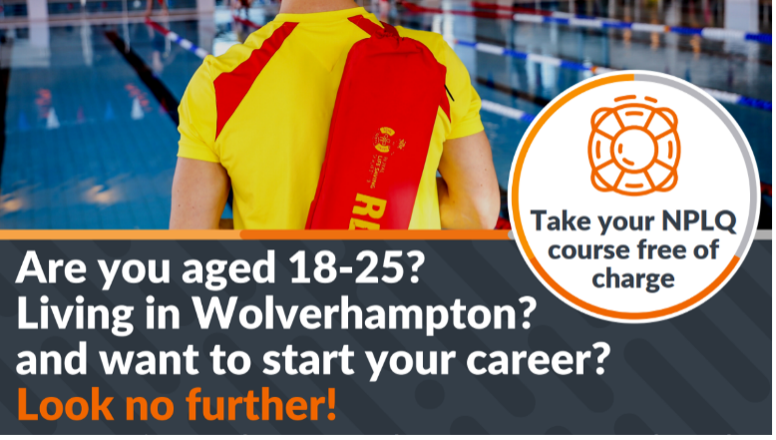 Event: We are running a number of free of charge NPLQ courses for those who are looking to get into a great industry, no prior experience is necessary to take part in these courses, they will be running throughout the year here at Wolverhampton Swimming and Fitness Centre. NPLQ is widely accepted by swimming pools in the UK and Ireland as a minimum qualification as a role of a lifeguard within the swimming pool.
Start Date:

Monday 24th October - Friday 28th October - (assessment Sunday 31st October)
Monday 19th December - Friday 23rd December - (assessment Tuesday 27th December)
Program Length:
1 Week, 8.00am - 5.00pm + assessment
Apply Here
---
Digisheds - Digital Marketing Bootcamp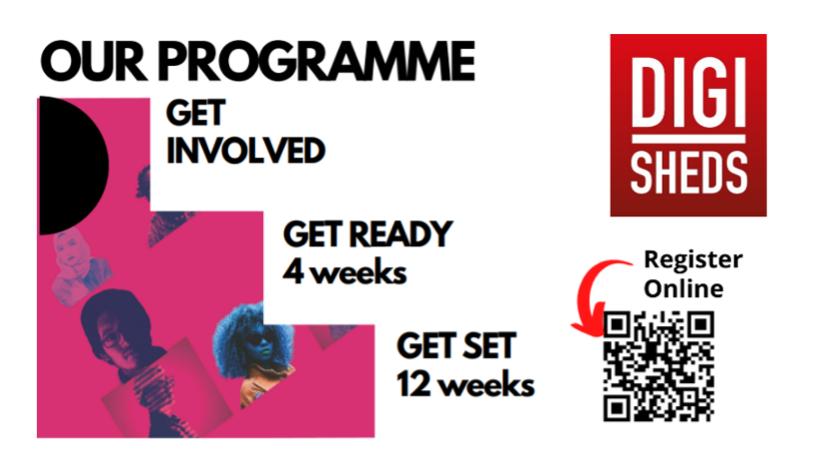 Event: Digisheds offer free training in Digital Marketing or to become a Software Development Engineer. Our 16-week skills bootcamp will prepare you with the technical and soft skills (CV writing, interview tips and prep) to help you become employable within your desired field.
Start Date: Our programme in Wolverhampton starts on the 7th of July 2022 - new programmes start every three months, so if you can't make this one, please sign up for the next one.
Program Length: 16 Weeks. The programme runs from 10am - 2pm every Tuesday, Wednesday, and Thursday and we expect you to make a positive commitment to attend across those three days every week.
Apply
---
Connexions Drop-in's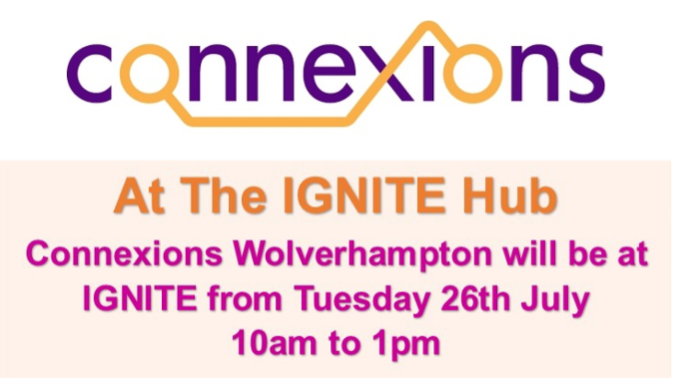 Event: Connexions Wolverhampton will be at IGNITE and The Way Youth Zone offering information, advice and guidance for young people aged 16-19 (up to 25 with a learning difficulty or disability) to help them with their future options after leaving education.
Venue: Ignite Hub, i10, Railway Drive, Interchange, Wolverhampton, WV1 1LH
Days: Tuesday's and Wednesday's
Time: Between 10am and 1pm.
Venue: The Way Youth Zone, School Street, Wolverhampton, WV3 0NR
Days: Wednesday's
Time: Between 1:30pm and 4pm
For more information: Call the team on 01902 554499 or go to Connexions Support.
---
Jobs in Care – Nova Training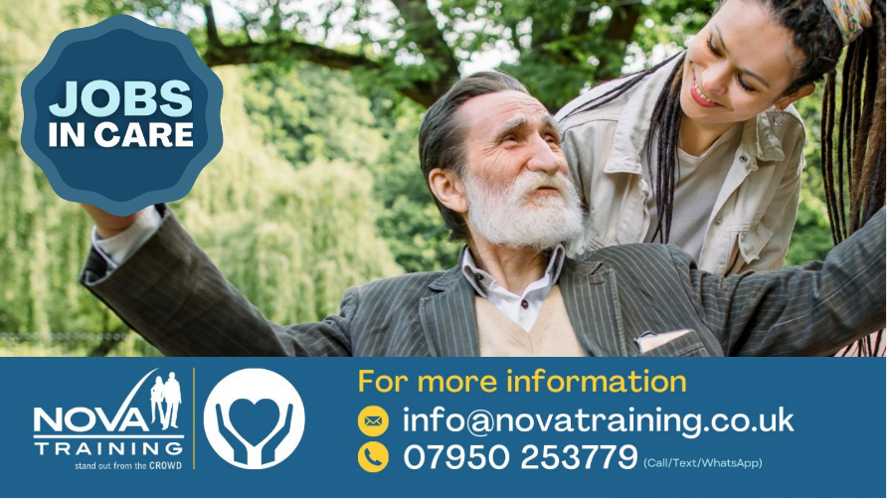 Event: Nova Training are recruiting for a number of providers in the care industry. 3-week programme with guaranteed interview with an established care provider on completion of training.
Date: Ongoing.
Venue: Willenhall Chart Centre, 19 Gomer Street, Willenhall, WV13 2NS
Additional Information: Email: info@novatraining.co.uk or Phone: 07950 253779 (Call/Text/WhatsApp).
---
Wolverhampton College Open Evening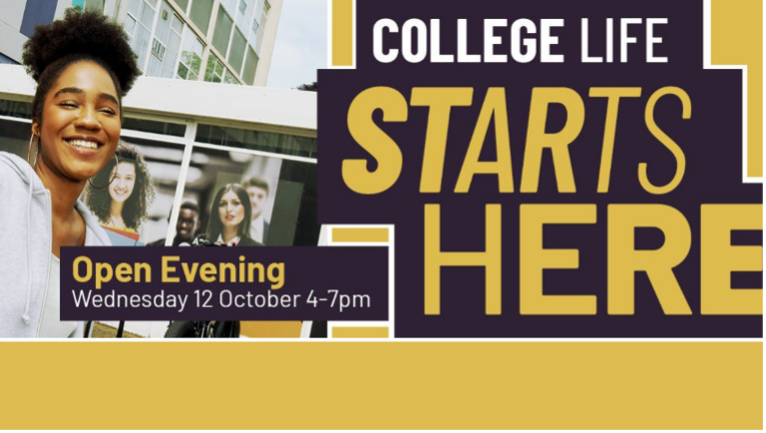 Event: Whether you are leaving school or you're an adult looking to get back into education, up-skill, retrain or simply looking to learn a new skill, why not join Wolverhampton College for their Open Evening at their Paget Road and Wellington Road campuses.
There are a wide range of full-time courses, part-time courses, Apprenticeships, and university level courses so you can explore your options!
It's going to be fun, exciting, and engaging as you will have the chance to get hands-on with interactive activities, learn about college courses, talk to current students who made the choice you're thinking about now and find out about general college life!
Dates: Wednesday 12th October (4pm until 7pm)
Venues: Paget Road Campus and Wellington Road Campus
Register
---
Creative Industries Training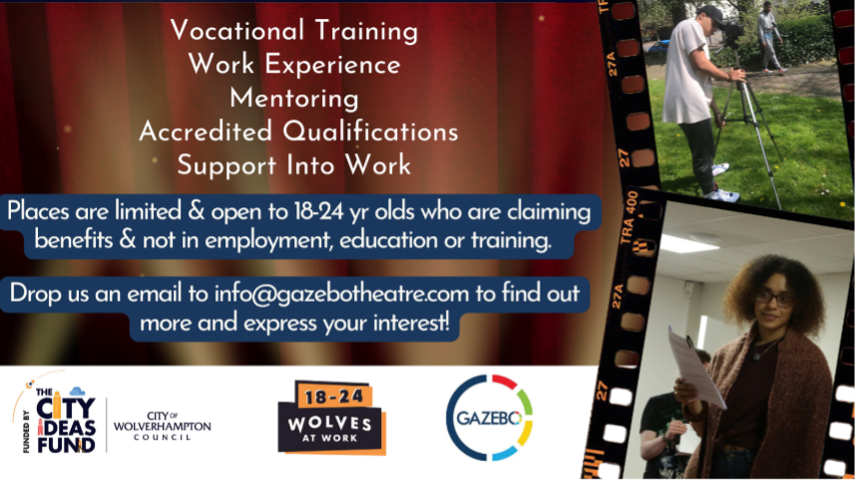 Event: A 10-week creative industries training programme, delivered by Gazebo Theatre.
They are looking to engage 18–24-year-olds who are unemployed / claiming Universal Credit and have some skills within the creative and performing arts field - this could be in Dance, Drama, Film, Writing, Directing, Music - and would like support to make progress into employment. The training will include the opportunity to gain qualifications, participate in workshops, work experience, networking, and industry talks.
Dates: Monday 10th October
Venues: Chancel Court 2 Wellington Road, Bilston, WV14 6AA
How to Apply: For further information and to register your interest, contact info@gazebotheatre.com or call 01902 296199.